Sending duit raya ewallet has become a convenient and popular alternative for Muslims during Hari Raya. With Hari Raya fast approaching, children can hardly contain their excitement, as they eagerly anticipate the giving of duit raya. This gesture of giving during the festival can also foster a sense of camaraderie among Muslims, as it reflects the Islamic belief that generosity can have a positive impact on the soul and bring about blessings.
From Cash to Clicks, A Guide to Giving and Receiving Duit Raya Online
The traditional practice of giving cash as "duit raya" is no longer the only option, as there are now various other digital ways to give during festive occasions such as Chinese New Year and Hari Raya. These alternative modes of giving may include online transactions via e-wallets, mobile banking apps, or even direct bank transfers.
With the rise of technology and the convenience of digital transactions, it has become easier than ever to give "duit raya" and spread joy and blessings during the festive season. We no longer have to stress over the logistical challenges of exchanging "duit raya," or making the effort to visit a brick-and-mortar bank like Maybank. Here are five eDuit Raya options you may consider:
1. Touch 'n Go e-Wallet
The first duit raya eWallet you should consider is TNG eWallet. The Touch 'n Go e-Wallet has gained widespread popularity as a digital substitute for traditional wallets. With its ease of use and convenience, it is a fitting option for the modern age. E-wallets like Touch 'n Go are typically linked to individuals' bank accounts and secured with passwords and authentication measures, similar to credit cards and debit cards.
Touch 'n Go eWallet has updated its Money Packet feature just in time for the upcoming Hari Raya holidays. Introduced early this year, the Money Packet feature was an interesting way to distribute Ang Pows as receivers can get randomised amounts from a fixed pool.
How to Send Duit Raya Using Touch 'n Go e-Wallet
Sending duit raya using the Touch 'n Go e-Wallet is a hassle-free and convenient way to share festive cheer. To send a Money Packet, just launch the Touch 'n Go eWallet app and then tap on "Transfer" on the home page. Then, tap on "Money Packet" tab at the top and then tap on Create Money Packet. Here are the steps for you to follow:
Ensure both the sender and recipient have the app installed on their devices;
Select the "Transfer" option on the app's home screen;
Enter the recipient's phone number or Touch 'n Go e-Wallet ID or scan QR code;
Enter the amount to be transferred and a personalized message (optional);
Confirm the details and complete the transfer with a secure PIN or biometric authentication;
The recipient will receive a notification of the transfer and can access the funds immediately.
2. Boost
One interesting feature of the Boost application is that it allows users to send e-Duit Raya to up to 10 recipients simultaneously. Moreover, the app offers users the choice to either save or donate the duit raya they receive to various charities, non-governmental organizations (NGOs), and religious institutions across Malaysia.
Boost is also known for offering exciting promotions to its users during festive seasons. In addition, during festive seasons like Hari Raya, users can also take advantage of exciting promotions and rewards offered by Boost when sending or receiving eDuit Raya.
For instance, this year, Boost is providing its customers a chance to earn rewards up to RM100 if they transfer or receive a minimum of RM5 eDuit Raya via the app. These promotions not only inspire the use of the e-wallet application but also motivate the users to exchange eDuit Raya during the festive season by providing an additional benefit.
How to Send Duit Raya Using Boost
To send duit raya using the Boost, you simply need to follow a few easy steps.
Ensure that the Boost application is installed on your mobile phone and that it is linked to your bank account;
Select the "eDuit Raya" icon on the app's home screen and enter the recipient's phone number or scan their QR code;
Enter the desired amount to be sent and confirm the transaction;
Once the transaction is complete, the recipient will receive the duit raya instantly.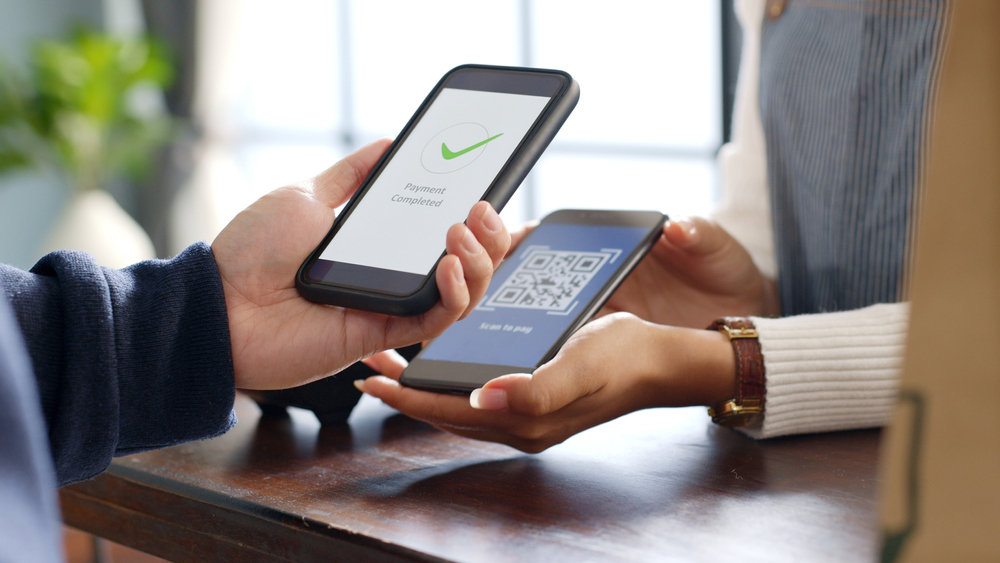 3. MAE
Maybank Anytime, Everyone, also known as MAE, is an application that provides digital wallet support for convenient transactions. With MAE, you can manage your money separately from your regular Maybank account, which helps prevent overspending. One of the useful features of MAE is the ability to send duit raya.
This feature, called e-Duit Raya, allows you to send money gifts to anyone with a Malaysian mobile number via Maybank2u and Maybank2u Mobile App. MAE users can send e-Duit Raya to up to ten recipients in a single transaction, making it a simple and efficient way to distribute duit raya.
How to Send Duit Raya Using MAE
To send Duit Raya using MAE, first, follow these steps:
Make sure that you have the MAE application installed on your smartphone;
Log in to your account and select the "send money" option;
Choose the "e-Duit Raya" option and select the recipient's mobile number;
Enter the amount you wish to send, and then confirm the transaction;
After you press "Continue", you can send a greeting card along with duit raya.
4. GrabPay
The Grab eWallet is known for its versatility, as it offers not only digital payments but also ride-hailing, food, and grocery delivery services. The balance in your Grab Wallet can be used to pay for all these services, as well as for bills and prepaid top-up. For those already familiar with online services, using e-wallets such as GrabPay should be a breeze.
In fact, GrabPay now allows users to easily transfer e-Duit Raya to friends and family, with the added bonus of earning GrabRewards points when doing so. If you are a recipient, you can click "Accept" to get your own QR code to allow the giver to scan your QR code. Alternatively, you can also send a link to request duit raya from your relatives or acquaintances.
How to Send Duit Raya Using GrabPay
To send Duit Raya using GrabPay, first, make sure you have sufficient balance in your GrabPay wallet. Follow these steps:
Click on "Payment" at the bottom of the main page of the app;
Click "Send" to send money;
Choose your duit raya recipient. You can also enter the mobile number manually;
The recipient will receive a notification via SMS with instructions on how to claim the Duit Raya.
As the sender, you will receive GrabRewards points for every successful transaction.
5. Shopee Pay
If you're an avid online shopper, chances are you have downloaded the Shopee app on your mobile phone. With ShopeePay, a feature within the app, you can easily send ShopeePay credits to your friends and family through the "Transfer" function. To use this feature, you need to upgrade to ShopeePay Premium, which requires you to complete an identification card verification process.
To make the transfer process even more seamless, you can allow Shopee access to your contacts through the "Settings" on your device. Once the transfer is successful, the recipient can immediately use the received credits to shop on Shopee!
How to Send Duit Raya Using Shopee Pay
Shopee Pay is a digital wallet feature within the Shopee app that allows you to send money to your friends and family members with ease. Below are the steps for you to follow:
Make sure the recipient has the Shopee app;
Click "ShopeePay" and then click "Transfer";
Select the phone number or Shopee username;
Enter the amount of duit raya and the greeting card;
Click "Confirm" and then click "Transfer".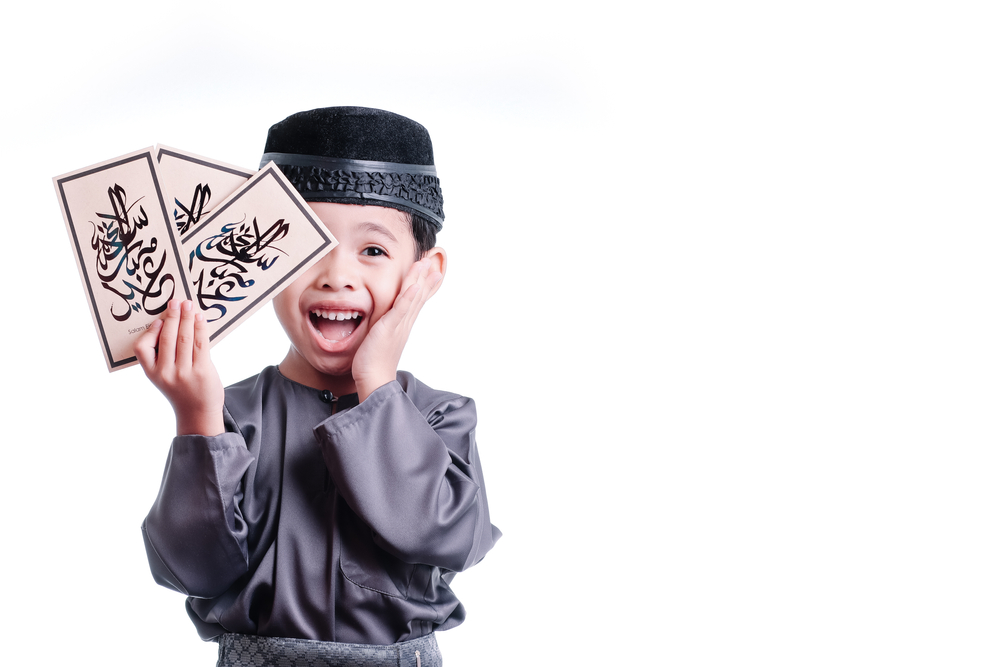 Duit Raya eWallet: Embracing eDuit Raya Alternatives This Festive Season
In conclusion, Duit Raya ewallet has become an increasingly popular and convenient way to give and receive monetary gifts during the Hari Raya festive season. With the rise of e-wallet applications, Malaysians now have a variety of options to choose from, each with their own unique features and benefits.
From Boost, TNG eWallet, MAE, GrabPay, to ShopeePay, the convenience and ease of sending and receiving Duit Raya have never been better. As we continue to embrace the digital age, it is likely that more Malaysians will opt for eDuit Raya over the traditional cash envelopes in the years to come.
If you are looking to renew your car insurance, you can consider Qoala to save more. In conjunction with Ramadan and Hari Raya, Qoala has launched a Raya Lagi Onzzz! campaign that provides discounts and exciting rewards for lucky customers.
Buy Insurance Online – The process of buying or renewing car insurance can be easily done from home without you having to go to the post office or JPJ counter;
Compare Insurance Products – You can compare various quotes from the best insurance companies in Malaysia;
Receive Instant Quotes – Receive free instant quotes to help protect your car better.
Qoala is the best online insurance comparison platform in Malaysia. You can easily and quickly get the best car insurance in Malaysia at an affordable price.