The Overnight Policy Rate (OPR Malaysia) is one of the important parts of monetary policy in Malaysia. It plays an important role in achieving monetary value stability, stimulating economic growth and reducing inflation. Malaysia's OPR rate can have a direct impact on various important financial measures such as deposit rates, loan rates, foreign exchange rates and housing loan interest.
Why OPR Rate Increase? 3 Things You Need to Know About Bank Negara Malaysia's OPR
Bank interest rates are basically determined by the OPR to ensure that the entire financial institution has a stable and sufficient supply of cash. Malaysia's OPR not only has an impact on loan rates, but also has an impact on the entire component of the country's economic system such as the unemployment rate and commodity price inflation.
1. What Is Bank Negara Malaysia's OPR?
OPR or Overnight Policy Rate refers to the overnight interest rate set by the central bank or Bank Negara Malaysia (BNM). It is the interest rate that must be paid by a financial institution that borrows from another bank.
Every bank in Malaysia has varying levels of cash reserves depending on the bank's lending activities and customer deposits and withdrawals. For example, if every customer decides to withdraw savings on the same day, the bank may need to borrow from another bank to keep or keep cash reserves at a safe level.
Basically, a higher or lower OPR rate will cause an equivalent domino effect. For example, a low OPR rate will cause the loan interest rate to be lower. It aims to encourage consumers to spend, make bank loans and stimulate the national economy.
A higher OPR rate will cause the loan interest rate to be higher. It thus causes the rate of housing loans or business loans to be more expensive to encourage consumers to save in fixed deposits and so on.
2. OPR Rate in Malaysia
Fluctuations in OPR rates in Malaysia can occur due to several factors. Usually, the OPR rate drops due to factors such as the Malaysian economy is experiencing a downturn or the purchasing power among Malaysians is decreasing.
In addition, OPR increases are usually associated with factors such as the Malaysian economy showing signs of recovery, Malaysian inflation increasing and requiring immediate action from BNM before it worsens as well as encouraging more Malaysians to save because the increase in bank interest rates causes returns to increase .
In January 2020, BNM's Monetary Policy Committee (MPC) decided to reduce the OPR by 25 basis points to 2.75 percent. It was followed by another OPR cut in March 2020 by 25 basis points to 2.5 percent.
| | |
| --- | --- |
| Date | OPR Malaysia Rate (%) |
| November 2022 – Today | 2.75 |
| Sept 2022 | 2.50 |
| July 2022 | 2.25 |
| May 2022 | 2.0 |
| July 2022 | 1.75 |
| May 2020 | 2.0 |
| March 2020 | 2.5 |
| January 2020 | 2.75 |
| November 2019 | 3 |
Within two months of the second reduction, the OPR was reduced again in May 2020 to two percent to encourage borrowing during the Covid-19 pandemic. In July 2020, BNM's OPR was reduced again for the fourth time in seven months by 25 basis points to 1.75 percent, the lowest in the history of OPR in Malaysia.
On 11 May 2022, BNM announced to increase the OPR by 25 basis points to two percent. The OPR increased again on 6 July 2022 by 25 basis points to 2.25 percent to support the reopening of the economy and encourage the recovery of economic activity.
Bank Negara Malaysia once again increased the Overnight Policy (OPR) by 25 basis points to 2.50 percent. It was the third consecutive increase this year for benchmark lending and savings rates since last May and July.
Today, Bank Negara's Monetary Policy Committee (MPC) has raised the overnight policy rate (OPR) by 25 basis points to 2.75 percent in line with Bank Negara Malaysia's analyst expectations.
Based on expectations, BNM will further normalize the policy rate in the future and gradually increase the Overnight Policy Rate (OPR Malaysia) to 3.00 percent by next year.
Bank OPR Increase Impact: How Will OPR Increase Affect Your Home Loan?
Bank Negara Malaysia (BNM) has raised the Overnight Policy Rate by 25 basis points to 2.25 percent recently. You may be wondering what the effect of the increase is on loans such as your home loan or ASB loan?
Higher Monthly Installment Payments
Kadar OPR di Malaysia akan mempengaruhi Kadar Asas (Base Rate) dan Kadar Pinjaman Asas (Base Lending Rate) sesebuah bank. Ini bermaksud, turun atau naik Kadar Asas dan Kadar Pinjaman Asas biasanya dipengaruhi oleh kadar OPR.
The OPR rate in Malaysia will affect the Base Rate and Base Lending Rate of a bank. This means, the decrease or increase of the Base Rate and the Base Loan Rate are usually affected by the OPR rate.
Basically, the increase in OPR will indirectly cause the cost of borrowing to be higher. It also causes the monthly installment payment to increase. How to calculate home loan after BNM's OPR increases? Assume the current housing loan debt balance is as much as RM250,000. You can refer to the following calculation formula:
RM250,000 (current debt balance) x 0.025% ÷ 100% ÷ 12 months = RM50 per month.
This means, an OPR increase of 0.25 percent requires you to add an expenditure cost of RM600 per year for the remaining housing loan amounting to RM250,000. If you own more than one home and don't have good cash flow, you may be affected by this OPR increase.
Longer Loan Term (If Old Installment Rate is Retained)
In addition, the rising OPR also means that the repayment period will be longer especially if you maintain a long monthly installment payment rate.
For example, if your housing loan amounts to RM500,000 at the current interest rate of 3.83 percent for a period of 30 years with a monthly installment of RM2,367.
When the OPR increases by 0.25 percent, the bank interest rate will be increased to 4.18 percent. If you want to maintain the current amount of installments, the housing loan term will increase by two years to 32 years.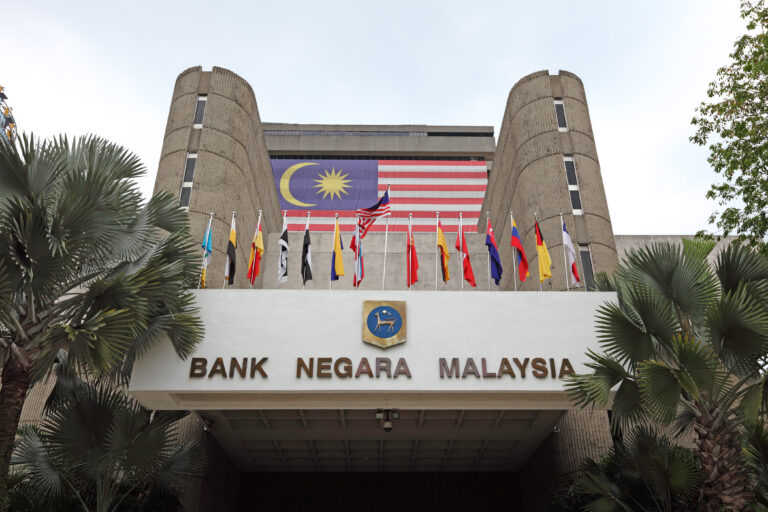 OPR Malaysia Rises For Fourth Time This Year, 25 Basis Points To 2.75 Percent
Bank Negara Malaysia's decision to raise interest rates on bank loans aims to ensure price stability and long-term economic growth sustainability. It also aims to avoid excessive domestic demand that could add to inflationary pressure.
In general, the effect of interest rate increases due to OPR increases in Malaysia does not have a drastic effect on borrowers, especially low-income groups, because OPR only affects the repayment of floating rate loans such as housing loans.
Although an increase in Malaysia's OPR can impact borrowers through higher loan repayments, higher rates can also benefit savers through better deposit returns, thus encouraging individuals to save.
Also, if you are looking for the best home insurance for your new home, visit the Qoala website for more info. Qoala is the best insurance platform in Malaysia that offers an easy, fast and secure insurance buying process.