How much is the difference in the cost of having a baby or childbirth between a private hospital and a government hospital? Choosing a hospital is essential for couples who are having a baby for the first time so that expectant mothers get the best birth experience. This article will explain the difference between the cost of childbirth in private hospitals and government hospitals.
Financial To-Do List To Prepare for Your Baby's Arrival
The cost of childbirth is one aspect of financial management that should be prioritised. How much should you prepare? The short answer is that it depends on many factors such as package selection, type of hospital, delivery method, etc. In general, you can choose from two types of hospitals: private hospitals or government hospitals. Here are the costs of private hospitals and government hospitals:
Cost of Childbirth in Private Hospitals 2023
Childbirth in a private hospital will cost more than in a government hospital. The estimated cost of a normal delivery starts from RM3,000, while a Caesarean section costs around RM10,000. Keep in mind that these are all estimated costs that depend on factors such as the package, the doctor, etc.
Although having a baby in private hospitals is much more expensive, many still choose to do so. Among the advantages are the luxury of privacy, comfort and time. However, you must be prepared to spend more money on these things.
Cost of Childbirth in Government Hospitals 2023
Due to the rising cost of living, many married couples are delaying their plans to have children as they are not yet financially ready. Government hospitals offer cheap and affordable maternity services, from monthly check-ups to delivery.
You will save a lot in terms of cost. The cost of having a baby in a government hospital includes several services such as a ward, medical and treatment charges. In addition, there are also different classes: class 1, class 2, or class 3, with each having different rates. In addition, government hospitals also provide thorough services from the family planning phase, prenatal check-ups, delivery and post-natal care.
You can get surgical treatment for caesarean surgery, delivery with the help of forceps or inverted or vacuum, as well as delivery of twins or normal delivery in government hospitals. For reference, you can see down below the difference in cost of childbirth between government hospitals and private hospitals:
| | | |
| --- | --- | --- |
|   | Private Hospital | Government Hospital |
| Monthly checkups | Around RM3,000 | Free |
| Scans | Around RM1,000 | Free |
| Normal delivery | Around RM3,000 to RM10,000 | Around RM60 to RM200 |
| Caesarean delivery | Around RM6,000 to RM15,000 | Around RM100 to RM800 |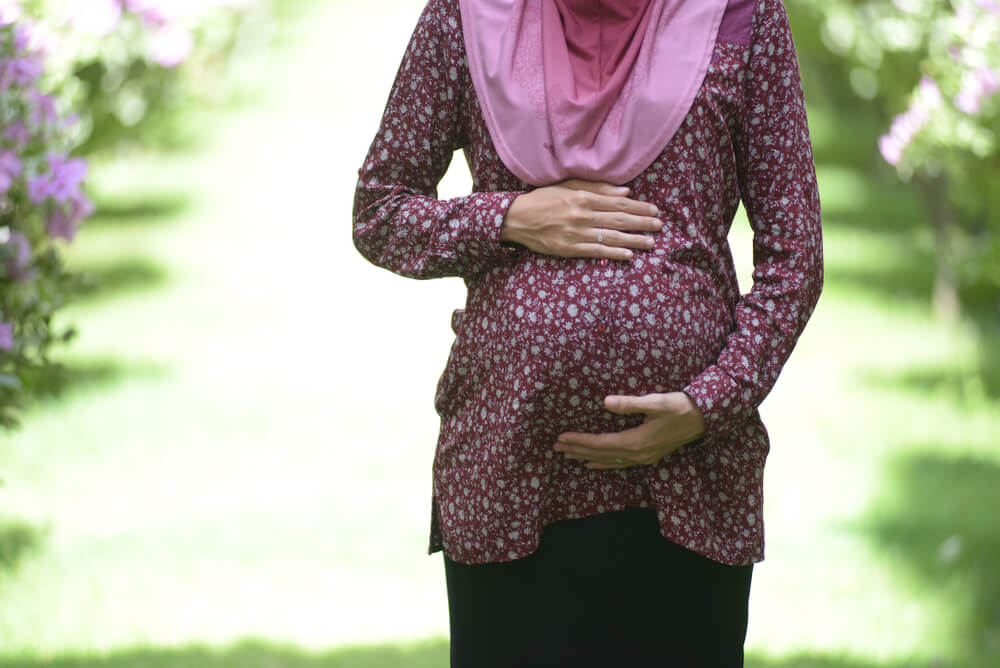 Preparation of Childbirth, 4 Things All Couples Must Know
Welcoming the birth of a child is a wonderful thing that most parents will be excited about. In addition to the cost of childbirth, you also need to make these four preparations:
1. Baby Accessories
The first thing you should plan for is baby accessories. This should be done prior to the baby's birth. Early preparation could help your baby in receiving the best care possible, ensuring that it is healthy and loved. You identify the baby equipment that you want to get through the internet or by asking your friends and family for recommendations.
2. Items for Mothers
Items such as clothes and medicines must be prepared for mothers before they give birth. You must also make sure to bring the pregnant mother's identity and health check-up card, as they are required when registering for delivery later.
3. Postpartum Abstinence Preparation
During maternity leave, new mothers will go through the process of Postpartum Abstinence. So, make sure that you have all the right items to go through this process. For example, if she wants to be massaged, you can start looking for a professional massage therapist.
Most importantly, new mothers must rest in order to heal more quickly. Avoid strenuous activity and limit movement, especially in the first few weeks after giving birth. Healthy food must also be consumed during the same weeks as it can aid in recovery.
4. Chosen Delivery Hospital
Ideally, choose a hospital close to home so that health checkups and emergencies are much more manageable. The decision on the hospital should be made as soon as the mother is pregnant. The delivery costs of private hospitals and government hospitals have significant differences. Both types have their advantages and disadvantages. Ultimately, the choice of the hospital depends on your needs. 
A private hospital may be the one for you if you value comfort and privacy. However, a government hospital might be the best option if you want to save on costs. You are advised to talk with your partner before making a decision.
Besides that, if you are looking for the best health insurance, visit the Qoala website for more info. Qoala also provides a range of car insurance from some of the best and most popular insurance companies in Malaysia with a guarantee of a simple, fast, and safe process.