There are many business financial assistance provided by the government for financing facilities, especially for small businessmen in Malaysia. This business assistance can indirectly help traders who do not have large capital to grow their business. This article will help you know and understand more about the business financial assistance you can apply for in Malaysia including business assistance eligibility requirements, types of financial assistance offered and how to apply.
A Complete Guide to Business Financial Assistance in Malaysia – Amanah Ikhtiar, MARA and TEKUN Nasional Loan
Basically, business assistance is an additional incentive to provide direct benefits to traders in the form of small-scale business capital assistance, guidance through entrepreneurship activities and programs and others. It is also one of the initiatives to empower the target group's economy and help improve the living standards of those who need immediate financial assistance. Here are some of the popular business grants in Malaysia that you can apply for:
1. Amanah Ikhtiar Malaysia
Amanah Ikhtiar Malaysia (AIM) is a private trust established to reduce poverty in Malaysia through the issuance of Ikhtiar financing to the rural poor. It is to enable the target group to finance small activities that can increase the source of income.
Business Assistance Eligibility Requirements
If you are a small trader who wants to know about the eligibility requirements of Amanah Ikhtiar Malaysia, here is the eligibility requirements guide for your reference:
Malaysian citizens aged 18 and above;
Household income eligibility limit of RM3,050 and per capita RM610;
Asset ownership value limits must not exceed the following values:
Granted land in the name of the prospective Friend (applicant) with an area not exceeding three acres;
Homeowners themselves with an estimated property value not exceeding RM200,000;
Vehicle owners with an estimated current value of the vehicle not exceeding RM50,000.
How to Apply for an Amanah Ikhtiar Loan
If you are interested in getting this business help, you can fill out the Amanah Ikhtiar application form online. Completed applications can be sent either via email or directly to the Amanah Ikhtiar Malaysia office. Here are the methods of applying for Amanah Ikhtiar financial loans for your reference:
Download the Amanah Ikhtiar application form online through the official Amanah Ikhtiar website;
Then, you need to fill in the required information in the space provided;
Make sure the information provided is accurate as this information will be used to check your loan eligibility;
Once the complete application form is filled in, you need to send the form either via email or directly to the Amanah Ikhtiar Malaysia office;
The process is complete.
2. MARA Loan
Majlis Amanah Rakyat (MARA) business assistance or MARA loans are among the financial facilities that are the main choice for entrepreneurs, especially among Bumiputera entrepreneurs. Majlis Amanah Rakyat or MARA is a government agency created to encourage, facilitate, advance and carry out economic and social development activities. In other words, MARA functions to help economic activities as well as provide financial assistance and business loan facilities for entrepreneurs.
Types of MARA Loan
There are several types of business loan schemes offered by MARA including Contract Financing, General Financing (loans below RM500,000) and General Financing (loans starting from RM500,000 to RM5,000,000. For each of these categories, it offers specific business financing schemes according to the suitability of a business being carried out, including:
1. Express Contract Financing Scheme (SPiKE)
Specifically for Bumiputera entrepreneurs in the field of construction contracts, services and electricity who get contracts from the Ministry or Government Agency.
2. Skim Pembiayaan Perniagaan Mudah Jaya (SPiM)
This business assistance is offered for the purchase of fixed assets, renovation of premises and working capital as well as the IPMa Graduate Financing Scheme (SEMAi) for graduates of MARA educational institutions.
3. Skim Jaminan Usahawan MARA (SJUM)
It refers a form of MARA financial guarantee to some selected commercial banks to obtain financing facilities.
4. MARA Entrepreneur Guarantee Scheme (MEGS)
The MARA Entrepreneur Guarantee Scheme (MEGS) is a collaboration scheme with Bank Rakyat – MARA acts as a loan guarantor, while Bank Rakyat acts as a provider of working capital financing, asset purchases and contract or project financing.
In addition to the financial assistance mentioned above, MARA also offers a number of other business assistance schemes including the Business Financing Facility for the Disabled, IPMa Graduate Business Financing Scheme (SEMAi), MARA Global Entrepreneur Financing Scheme – EXIM (GEMS) and many more.
MARA Loan Eligibility Criteria
In order to obtain this loan, there are several eligibility conditions that entrepreneurs must comply with before applying for a MARA business loan. Here are the eligibility requirements to apply for the MARA loan scheme for your reference:
Malaysian Citizen (Malay or Bumiputera);
Aged 18 years and above;
Running a full-time business;
Have a license/permit/authority letter from the authority;
Experienced or knowledgeable in the business field involved;
The loan applicant's capital must be at least 10 percent of the project cost;
Present appropriate collateral/guarantee;
Need to take an entrepreneurship course if the experience in the field involved is less than six months;
Need to undergo psychometric testing (if relevant).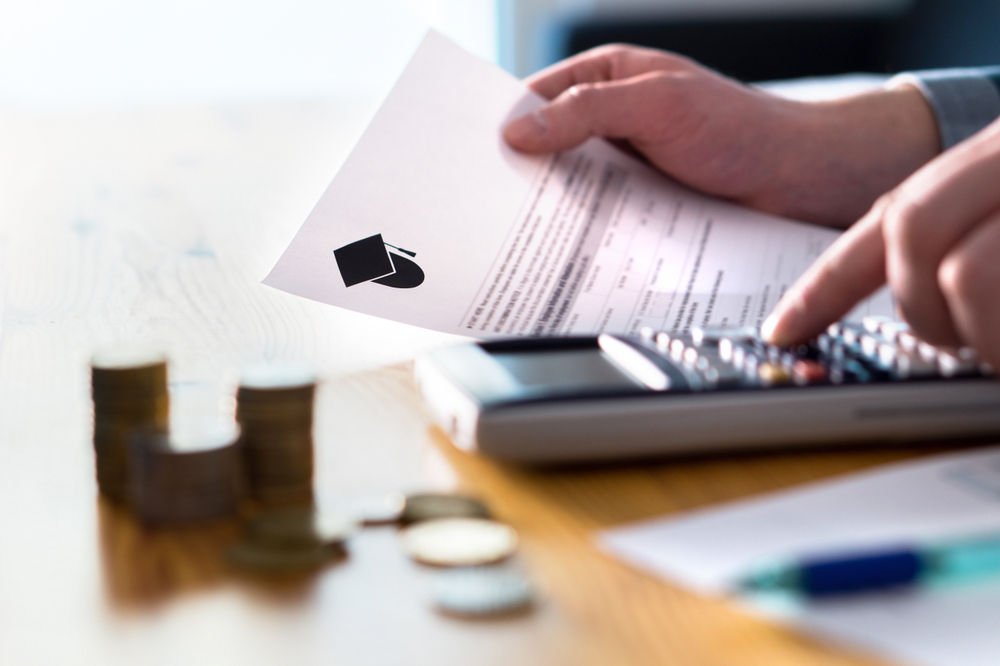 3. Business Financial Assistance TEKUN Nasional
TEKUN Nasional (previously known as Yayasan TEKUN Nasional) is an agency under the Ministry of Entrepreneur Development and Cooperatives. It was established to provide easy and quick financing facilities to bumiputera to start and develop businesses. In addition, TEKUN Nasional also acts as an institution that provides business opportunities including opportunities to generate income, business capital financing, guidance and support services and Entrepreneur Network.
TEKUN Nasional Loan Eligibility Criteria
Bagi mendapatkan pinjaman perniagaan ini, berikut beberapa syarat kelayakan yang perlu dipenuhi oleh pemohon bagi mendapatkan bantuan perniagaan TEKUN:
In order to obtain this business loan, the following are some eligibility requirements that must be met by the applicant to obtain TEKUN business assistance:
Malaysian citizens (Bumiputera or Indian);
Aged 18 years and above (financing period ends up to 65 years);
Permit from the Local Authority (PBT) or Business Register (SSM) or confirmation of doing business from the Village Development and Security Committee (JPKK)/Federal Village Development and Security Committee (JPKKP)/Penghulu/Clan Head (Sabah & Sarawak) or coupon/ business permit by the Organizing Committee for night market, farmer's market or guest market business;
Have a specific or mobile place of business;
Free from any legal action and bankruptcy;
The business activities carried out are Shariah compliant.
How to Apply for TEKUN Nasional
To make a National TEKUN application, there are two application methods that can be considered. Applications can be made either online or in person at the TEKUN National office:
Apply for TEKUN National Online
Here is a guide to apply for TEKUN business help online:
Visit the TEKUN National website;
Click the 'Register Account' button;
Fill in the required information and click the 'Register' button;
Log in by entering your ID card number and password;
Complete the application and submit.
Register physically at TEKUN Nasional's Office
For TEKUN Nasional physical application matters, applicants can visit any TEKUN Nasional office to apply for this business assistance.
Hopefully this shared list of business financial assistance will help you grow your business or take your first steps as an entrepreneur. In addition, if you want to renew your car insurance online, visit the Qoala website for more information. Qoala provides the best range of insurance services according to your needs and budget. Get your insurance quote now!