Are you looking for an interesting location for planning a budget travel overseas? This article will help you share seven overseas destinations that you can travel with low budget and budget vacation tips you can follow.
Travel on a Budget, Let's Start Planning for Your Vacation
Holidays are one of the best ways to calm your mind and create a sweet memory with your family or friends. However, it is undeniable that vacations especially abroad will usually cost a lot. You need to plan your trip from the aircraft ticket to the accommodation.
If you want to go on a more budget-friendly place and are well worth it, you can consider the seven locations below. Keep in mind, flight ticket prices can change from time to time. So you need to check with your preferred airline when you want to book a ticket to your preferred destination.
1. Chiang Mai, Thailand
When it comes to Thailand, many may think about more popular locations like Bangkok or Phuket. In addition to these two destinations, Chiang Mai is also an exciting location you should visit.
Chiang Mai, located in the north is the second largest region in Thailand. The best way to get to Chiang Mai is through flights that take about two hours 45 minutes and an estimated flight ticket price is around RM350 to RM750.
Attractions in Chiang Mai
Chiang Mai is a historic and cultural city you can explore while there. One of the places you can visit in Chiang Mai is to visit temples, museums and historic sites. If you are in Chiang Mai longer, the more places you can visit. Here is a list of activities and places for you to visit at Chiang Mai:
Doi Suthep
Mae Ping River
Karen Long Neck Village
Wat Chedi Luang
Warorot Market
Wiang Kum Kam
Doi National Park
Doi Pui Cave
Chiang Dao
2. Siem Reap, Cambodia
Siem Reap is a home to a very famous historic place you may have heard before, Angkor Wat. Located in northwestern Cambodia, Siem Reap has many things to offer to visitors in terms of culture and history.
If you want to go to Siem Reap, you can take a flight that takes about two hours. The estimated cost of a one -way flight from Malaysia is RM360 to RM1,300.
Attractions in Siem Reap
Most people go to Siem Reap to visit their beautiful purb temple. In addition, there are many exciting activities you can do such as participating in pottery classes, visiting museums and so on. Here are the locations you should visit while at Siem Reap:
Angkor Wat
Bayon
Ta Prohm
Cambodia Landmine Museum
Angkor Pottery Center
Phluk Floating Village
Tonle Sap Lake
D'Angkor Artisan
Siem Reap Night Market
3. Ho Chi Minh, Vietnam
Before officially changing his name to Ho Chi Minh, the city was known as Saigon. You will find most of the main attractions of tourists in Ho Chi Minh in connection with war and colonial historical events.
In addition, you can also enjoy some local dishes and go for a sightseeing around the city of Ho Chi Minh. The estimated cost of a one -way flight ticket to this destination is around RM260 to RM1,200 and the flight will take about two hours and five minutes.
Attractions in Ho Chi Minh City
Many of the best tourist attractions in Ho Chi Minh are focused on the 20th-century war and colonial events. Historic activities here are really interesting and suitable for all ages. Here are some places you can visit while at Ho Chi Minh.
Chu Chi Tunnels
Reunification Palace
Giac Lam Pagoda
Cao Temple Dai
Ho Chi Minh Zoo
War Remnants Musuem
Mekong Delta
Ho Chi Minh Central Post Office
Cathedral Notre Dame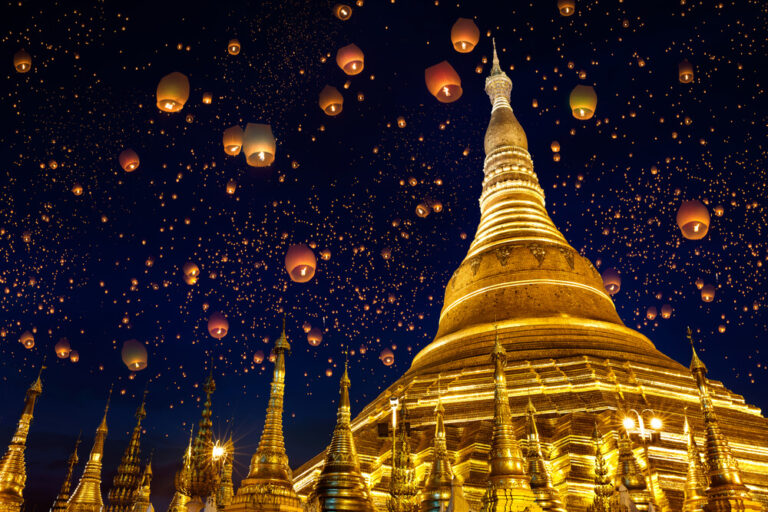 4. Yangon, Myanmar
Yangon is the largest city in Myanmar and the city is known for its beautiful combination of colonial architecture located alongside traditional pagoda covered with gold leaves and gems. Flight from Malaysia to Yangon takes about two hours 45 minutes with an estimated cost of between RM460 to RM1,800 for one -way flight.
Attractions in Yangon
As you wander around the city, you can also enjoy a delicious Street Food or you can also visit some of the more modern cities to enjoy Yangon's famous monuments and lakes. Here are the destinations you can visit at Yangon:
Shwedagon Agoda
Most Wizaya Pagoda
Botataung Pagoda
Chaukhtatgyi Buddhist temple
Sule Pagoda
Kandawgyi Park
Myanmar National Museum
Chinatown
Bogyoke Market Aung San
5. Manila, Philippines
The capital of the Philippines, Manila is one of the world's cosmopolitan cities and its metropolitan district is a center of economics, culture, education and industry. Manila City with its own uniqueness. Flight from Malaysia to Manila takes about four hours and an estimated cost of the one -way flight is between RM440 and RM900.
Attractions in Manila
In Manila, you will be able to visit amazing islands and many tourist destinations to visit. Here are some places you can visit while in a city located east of Manila Bay on Luzon Island:
Intramuros
San Agustin Museum
Fort Santiago
Rizal Park
National Museum of Fine Arts Museum
San Agustin Church
Binondo
The church of quiapo
Central Cultural Culture Center of Philippines
6. Luang Prabang, Laos
An interesting fact about Luang Prabang is that it is a UNESCO World Heritage Site. Luang Prabang is often called 'Heart of Laos' and many visitors choose to come here as it is famous for its beautiful rural areas and beautiful views across the Mekong River.
To go to Luang Prabang, you need to take a transit flight and this means you need to stop at Bangkok to connect your trip to Laos. The estimated cost of one -way flight to Luang Prabang is around RM2,000 and above and travel time depends on your flight schedule.
Attractions in Luang Prabang
One of the main reasons for you to visit this city is to see temples and to enjoy beautiful religious architecture. Here is a list of places you can visit while in Luang Prabang:
Wat Wisunarat
Kuang Si Waterfall
The Mountain of the Phouti
Wat Xieng Thong
Tad Sae Waterfall
Wat Long Khoun
Royal Palace Museum
Cave Pak Ou
Wat Manorom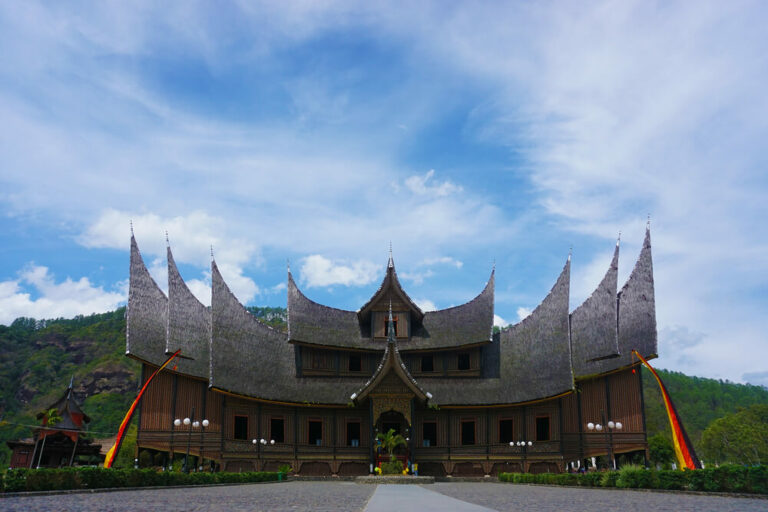 7. Padang, Indonesia
The field is famous for the culture of Minangkabau, delicious foods such as field rice and beautiful sunset beaches. The location of the city is located between the Indian Ocean and the Minangkabau Bukit. You will find some urban areas in the field have a Dutch colonial building.
Not only that, you will also be able to see fishing boats around the port and Sungai Batang Arau. The flight to Padang takes about one hour 15 minutes for direct flights. The estimated cost of the one -way flight is around RM350 to RM2,000.
Attractions in Padang
If you visit the field, you need to be prepared to enjoy amazing scenery and soothing beaches. Here's a list of places for you in the Field, Indonesia:
Lake Maninjau
Adityawarman Museum
Bung Hatta Forest Park
Pagaruyung Palace
Sweet Water Coast
Lake Singkarak
Kiniko's Coffee Factory
Lake Maninjau
Stone Malin Kundang
Budget Travel Tips
If you want to enjoy a budget vacation overseas, there are some important things you need to pay attention to. Here are some budget vacation tips that you can follow:
Plan Carefully
Planning can be said to be the most important thing when you want to go on vacation. When planning a budget vacation, you need to develop a strategy to keep your expenses low. Set the budget for your holiday for things like flight costs, accommodation, transportation, travel insurance and so on at a holiday and so on.
Early planning allows you to find the best discounts or deals that will help save your holiday expenses. For flights, usually, you can get a cheaper ticket price if you book a ticket a few months earlier. In addition, you should be wise to distinguish your needs and requirements when planning this budget vacation. For example, you can try food at the local night market from eating at a luxury restaurant in your holiday.
Set Your Expense Limit on Vacation
If you have set a spending limit before you start on vacation, you will be more than willing to shop smarter at your vacation. You can make sure you don't spend more than you want with the expense limit.
When it comes to finance, make sure you know the exchange rate. Money exchange rates often change from time to time as it depends on the global currency market. See your credit card or debit card terms and conditions to see how your card manufacturers handle currency conversion.
Get Travel Insurance
Travel insurance should be considered it an investment as it can save you a lot of money if you are facing an emergency situation.
Depending on your policy, travel insurance can cover the cost of medical bills if you have an accident, your luggage costs, deferred flights and so on. Therefore, you are encouraged to take travel insurance on vacation as unexpected things can happen anywhere and at any time.
If you have any questions about travel insurance, visit the Qoala website for more info. Qoala is the best insurance platform in Malaysia that provides the best travel insurance network from several insurance companies in Malaysia with a simple, fast and secure process guarantee. In addition to travel insurance, you can also renew your car insurance and motor insurance in Qoala.