Many efforts have been made by the government to help the people have their own first homes, especially the low-income groups including affordable housing Malaysia schemes. The home buying process can cost a lot because there are many things to pay attention to and the costs to be considered such as home deposits and other home ownership costs. Therefore, many Malaysians choose to rent instead of buying their own homes.
What Do You Need to Know About Affordable Housing Malaysia Schemes?
What is an affordable house Malaysia scheme? Affordable housing is generally defined as a home that meets basic needs in terms of quality and location, affordable and the buyer of the home still has the financial ability to buy other basic needs. In Malaysia, there are several initiatives of affordable housing project schemes offered by the state government. You can check the list below.
1. Johor Affordable Housing Scheme (Rumah Mampu Milik Johor)
RMMJ is an initiative of the Johor State Government to help reduce the burden and achieve the people's dream of having a home at affordable and affordable prices. The housing scheme comes with three bedrooms and two bathrooms.
RMMJ Application Eligibility Requirements
If you are interested in owning a home through this scheme, following the RMMJ application status review for your reference:
Malaysian citizens, living in Johor at least five years and 18 years of age;
Married or single eligible to apply;
Applicants/spouses who have RKR for five years and above are eligible to apply for a second home, PKJ B;
Only one application for spouses;
The second wife's application must use the wife's name when applying;
Applicants or couples who have PKJ A, PKJ B, RKR, or RKSR may apply for a second home of RMMJ;
Applicants who own a medium -cost home/luxury home are not eligible to apply;
RMMJ Category
Johor affordable houses offer three types of houses as follows:
| | | | |
| --- | --- | --- | --- |
| Details | Community House Type A | Community House Type B | Affordable Housing Scheme Johor & Low Cost Shop |
| The Price of the House | RM42,000 | RM80,000 | RM150,000 to RM220,000 |
| Maximum Income | RM3,000 | RM5,000 | RM8,000 |
How to Apply for Rumah Mampu Milik Johor?
Individuals interested in having RMMJ, you will need to register a new account first. Once done, you can follow the following steps:
Log in to SUKJ Portal, Housing Division;
Update information by providing accurate and accurate personal information;
Select the house and the home/project category, and submit the application;
Applicants must submit supporting documents at the counter after submitting the application throughout the advertising period;
Eligible applicants will be called for the voting process.
2. iRahman Housing Loan Scheme
The Terengganu State Government also provides Terengganu affordable housing applications and housing loans to eligible applicants. The initiative aims to encourage more people to own their own homes at a lower cost.
Application Eligibility Requirements
If you would like to submit an application through the Terengganu online system, you are recommended to check the eligibility requirements as follows:
You are a Terengganu citizen of 21 and above;
Your application will also be considered if the applicant is over 50 years old provided that siblings, wives, parents or children are willing to be guaranteed;
The applicant is married. However, if you are 35 and above and still single, you are also eligible to apply;
Monthly salary between RM2,000 and RM4,500 a month;
You still don't own or buy your own home;
You do not receive any housing loan from any bank in Malaysia;
You live in Terengganu.
How To Apply for Terengganu i-Rahman Scheme
The Irahman Scheme was managed by the Terengganu State Corporation (PMINT). It offers housing loans and affordable home financing on their own land without any benefits to eligible applicants. You can follow the following steps if you would like to apply for this scheme:
Visit the Terengganu website and sign in;
If you still do not have an account, you will need to check in in advance;
Then, select the category of buying a home (you need to select the project area) and build a home (you need to fill in the land information);
Update and fill in the applicant's information;
For the home buying category, the application is only opened if an ad is released;
Apply;
Completed.
3. Affordable Housing Scheme Selangor (Rumah Selangorku)
The Selangor State Housing Policy was introduced to realize the goal of a perfect family of a perfect home. This affordable or affordable homes is intended to ensure that every family has a good, comfortable and safe home. In Selangor, low -cost houses, low -cost houses, medium cost houses and affordable houses are known as my house.
Conditions of Ownership and Income Eligibility
If you are interested in applying for my house, here are the main eligibility requirements that need to be met:
Malaysian;
Do not have any kind of home in Selangor;
18 years of age and above on the date of registration;
The monthly income of the home (applicant and spouse) does not exceed RM15,000.
House Type
Square Feet (sq)
Selling Price
Maximum Income
Rumah Selangorku Type A
700
RM42,000
Not more than RM3,000
Rumah SelangorkuType B
750
RM100,000 to RM250,000
Price depends on MMKN's Approval
Not more than RM10,000
Rumah Selangorku Type C
80090018' x 60'
RM100,000 to RM250,000
Price depends on MMKN's Approval
Not more than RM10,000
Rumah Selangorku Type D
1,00020'x60'
RM100,000 to RM250,000
Price depends on MMKN's Approval
Not more than RM10,000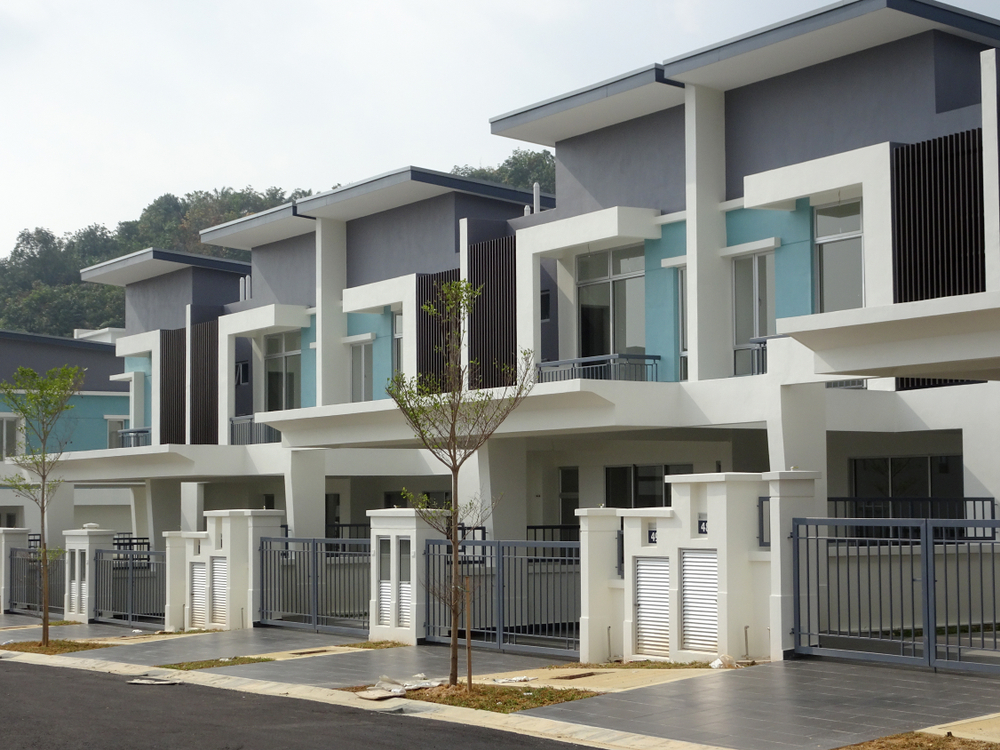 4. Penang Affordable Housing (eRumah Pulau Pinang)
Just like any other housing scheme, Penang affordable houses or Penang home applications are offered to the people of Penang who intend to own their own homes, especially low and medium income households.
Penang Online Registration
Basically, home is a low -cost home application portal (KR), low cost (KSR), People's Housing Project (PPR) and Penang affordable home. This portal indirectly allows the application process to be performed online. If you are interested, you can make an online application through this portal. In addition to online, you can also apply for affordable housing manually by filling out the form provided.
eRumah Pulau Pinang Eligibility Requirements 2022
If interested, you can review the eligibility requirements of the affordable home scheme in Penang first to simplify your application process:
Applications are open to Malaysians in Penang or resident for at least five years;
Applicants must be at least 21 years of age and above;
Applicant's salary does not exceed RM750 a month, or household income does not exceed RM1,500 a month.
5. Affordable Housing Sarawak (Rumah Mampu Milik Sarawak)
Sarawak's affordable housing scheme is also offered by the state government to facilitate the people of Sarawak to obtain housing loans in the state of Sarawak. It offers several affordable home assistance schemes including the People's Housing Project (PPR), Long Home Loan Program, Sri Pertiwi, Spectra Permata (RSP) and rental assistance.
Eligibility Requirements
If you are interested, the following are the eligibility requirements for Affordable Home Scheme Application in Sarawak that you can consider:
You are a legitimate Malaysian citizen;
You are living in Sarawak;
Your Identity Card states K;
Your name is listed in the list of ekasih poverty eradication portal systems;
Your household salary and income do not exceed RM2,131 a month.
Supporting Documents
In addition, you also need to submit the following supporting documents to support and simplify your application process:
Support documents that prove you are the recipient of the eKasih;
A copy of a marriage certificate or a divorce certificate;
Copy of Applicant and Spouse Identity Card;
A copy of the birth certificate or mykad of the child under the liability and lives with the applicant;
Salary statement showing the monthly gross income of the household or the couple;
Copy of the disabled card (for disabled applicants);
Signed Rental Agreement and Disturbed Stamp Revenue (if applicable);
The consent of the premises owner to allow the tenant to participate in the Sarawak Home Rental Assistance Scheme (SRAS) (if applicable);
Picture of rented premises (if applicable).
Also, if you are looking for the best home insurance for your new home, visit the Qoala website for more info. Qoala is an insurance platform in Malaysia that provides the best insurance products in Malaysia with the guarantee of safe, affordable and easy insurance process.